Islands of Massage and Fitness is proud to offer Massage therapy and group fitness classes in beautiful Cape Coral, Fort Myers and surrounding areas.

Katherine's expert and detailed work makes an immediate and lasting difference for clients suffering from injuries, low back pain, tension, and stress. Katherine specializes in therapeutic massages that offer deeper, stronger, and more specific work to help relax stiff muscles, as well as neck and shoulder pain. 
 
Call Katherine at Islands of Massage and Fitness today at 239-540-1711. Or see all packages and treatments at www.kathiees.com and Contact us to receive a massage or pilates class that will benefit the mind, body, and soul.
Areas Served
Cape Coral, Fort Myers and surrounding area
Business Details
Website: kathiees.com
Servicing residential, commercial and industrial clients
Licensed and insured
Highlights, Specialties & Features
Therapeutic massage
Medical massage
Sports massage
Deep tissue massage
Aromatherapy massage
Soft tissue relaxing swedish massage
Pilates Fusion fitness classes
Bodyworks fitness classes
E.T.P.S.- Electro Therapeutic Point Stimulation (Neuro-Mechanical Acupuncture)
Chair Massage
Deep Connective Tissue Massage
Deep Muscle Therapy
Foot or Sole Massage
Integrative Manual Therapy
Joint Mobilization
Muscle Energy Technique
Myofascial Trigger Point Release
Neuromuscular Therapy
Proprioceptive Neuromuscular Facilitation
Scalp Massage
Strain/Counter Strain
Swedish Massage
Trigger (or Myodysneuric) Point Therapy
Professional Associations, Trade Bodies & Certifications
Associations, Certifications and Licenses
State of Florida Licensed Massage Therapist MA62385, MM26808
Member of Florida State Massage Therapy Association (FSMTA).
Insured by the Allied Professionals Insurance Company and the American Massage Council.
AFAA (Aerobics and Fitness Association of America): Personal Fitness Trainer CI# 653-4.
AFAA (Aerobics and Fitness Association of America):
Certified Indoor Cycling Instructor.
Fitour Certified:
Boot Camp Fitness Instructor
Group Kick Box Instructor
Pilates Instructor
Les Mills Certified: BODYPUMP Instructor- Strength Training Certification.
ACSM (American College of Sports Medicine): Health and Fitness professional # 643594.
Social Network Profiles
Visit Our Website
Contact Us
Write a Review
| | |
| --- | --- |
| Rejuvenate your body, mind, and spirit with a relaxing and healing massage at Islands of Massage and Fitness in Cape Coral, FL. Katherine has successfully treated many patients suffering with chronic pain and injuries with her therapeutic medical massages. Her techniques release unwanted tension and toxins, help heal injuries, and promote better balance and health in patient's lives. Islands of Massage provides a peaceful haven where client's stress and worry can just melt away. Our massages not only benefit the body, they benefit the mind as well. Katherine's positive, healing energy gets passed from her hands onto her customers. Experience mental and spiritual healing as your mind releases stress and worry, and allows a renewed sense to energy and emotional well-being to enter your spirit. Our massages promote: - Emotional Balance - Relaxation - Physical Healing - Improved Digestion - Improved Mobility - Pain Relief - Detoxification - Increased Energy - Improved Circulation - Improved Sleeping Patterns - Stress Reduction - Increased Productivity | |
Pilates Fusion is an amalgam of exercise methods and techniques for the quickest way to get in shape. Improve muscle efficiency. Learn to use "mind over muscle". Benefits Include: Increase in Metabolism! Better Brain Coordination Balance Training Improved Posture Immunce System Boost Sciatic Pain Relief and More!
| | |
| --- | --- |
| Cape Coral Saltwater Bootcamp Team!! Do you feel the need like me to enjoy Florida and be close to the beautiful water? Want to get the staff motivated and excited? Or maybe just to release stress, clear the mind and rejuvenate with some fresh air? Get your group of friends or work colleagues together and lets take advantage of the beautiful world outside of our everyday normal life and have some fun in the sun girls!! Bootcamp at the Beach (Fort Myers Beach bridge) Downtown Bridge Bootcamp Hike (Downtown Fort Myers Marina) Cape Coral Kayak Challenge (Cape Harbour Yacht Club Marina) Please schedule 2 weeks in advance. Call 239-540-1711 for special group pricing and rates or go to www.kathiees.com and Click on "Contact Us" | |
| | |
| --- | --- |
| For the entire month of June, take $5.00 off of any 1 hour massage and $10.00 off of any 2 hour massage package. Check the 'Packages and Prices' page for more details. Just mention the word "Springtime" to get this amazing discount! | |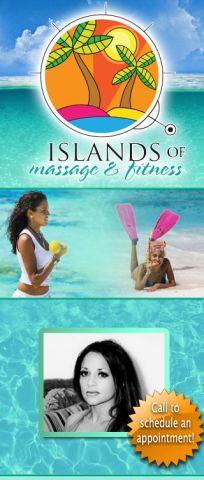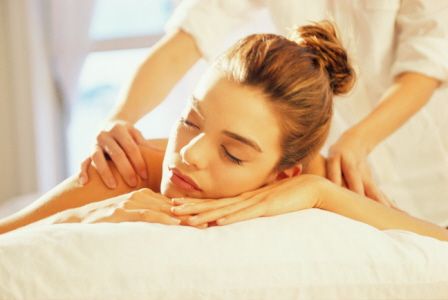 Therapeutic massage to benefit the mind, body, and soul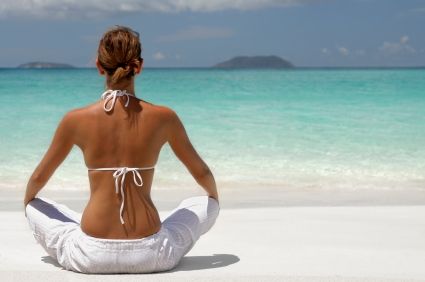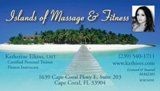 Business Card